We look to create remarkable moments every day and treat everyone like family. The strongest family attributes are evident in our communities – relationships, laughter, love, compassion and much more. Like any family, we celebrate good times and are there for each other in times of trouble or sadness. We aim to change lives together – for residents, coworkers and everyone we come into contact within our communities!
Our
Mission
Kingston Bay is managed by Agemark Senior Living. Family-owned and operated, we've been treating people like family for over 35 years. Since 1987, we've served seniors by providing the type of care we'd want for our own families. We've helped thousands of individuals by providing a loving, caring and safe community that's the next best thing (or sometimes even better) than home. We've grown our reach from coast to coast, with communities in Maryland, Iowa, North Dakota, Nebraska, California and Washington state. We're proud to be one of the nation's most trusted providers.
Our
Values
We seek to employ individuals that embody the values above. We feel that these traits are held by the most successful of our team and wish to extend these values to our teammates, residents, resident families and the community at-large.
Professionalism
Individuals are responsible for bringing their best effort to the job every day.
Integrity
We believe in being honorable with each other at all times.
Commitment
We believe in maximizing resident well-being and finding opportunities to make the best of each day.
Compassion
Everyone deserves love and kindness; we make the world a better place by respecting one another.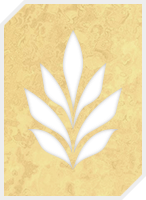 Take a Tour
Reserve a Residence.
Take another step toward the future of your dreams.
Contact us today to schedule a tour and see for yourself what Kingston Bay has to offer.